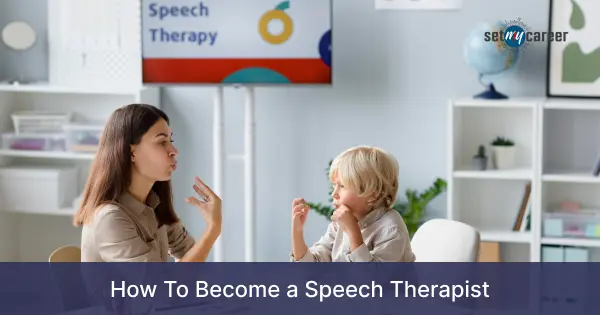 Speech Hearing Therapist or Speech pathologists diagnose, treat and provide speech management programs to people of all ages with language or speech difficulties. These programs could be education programs for parents, playbased activities for children or muscle retraining exercises to improve swallowing, eating or drinking skills.
Speech pathologists may work with young children, older children or adults who have speech difficulties because of an injury, illness, congenital condition or a stroke. Speech Hearing Therapist Communicate with patients to evaluate their levels of speech or language difficulty and Determine the extent of communication problems by having a patient complete basic reading and vocalizing tasks or by giving standardized tests. They Identify treatment options, Create and carry out an individualized treatment plan. They also Teach patients how to make sounds and improve their voices. These therapist teach alternative communication methods, such as sign language, to patients with little or no speech capability.
Speech Language Pathologists work with patients who have problems with speech, such as being unable to speak at all or speaking with difficulty, or with rhythm and fluency, such as stuttering. They may work with those who are unable to understand language or with people who have voice disorders, such as inappropriate pitch or a harsh voice.
Some speech language pathologists specialize in working with specific age groups, such as children or the elderly. Others focus on treatment programs for specific communication or swallowing problems, such as those resulting from strokes or cleft palate.
Work Environment
Most Speech Pathologists work in an office in the public sector this could be in a school, hospital, nursing home or community Centre. Some Speech pathologists go into private practice. Most speech-language pathologists work full time, and those who work on a contract basis may spend considerable time travelling between facilities to treat patients.
Entry Level Education
Bachelor's or Master's in Speech-Language Pathology or Audiology.
Is This Career Right For You?
---
Are you feeling uncertain about your career path? Not sure which direction to take? Take the first step towards a fulfilling future