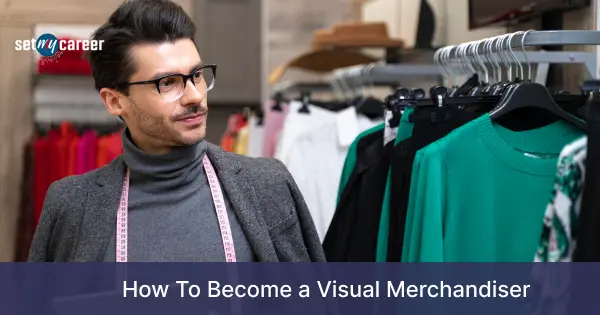 Visual Merchandisers are in charge of creating attractive visual displays in retail outlets. These people make shops look the way they do, using their creativity to enhance the aesthetic appeal of window displays, walkways, counters and in-store displays. Visual Merchandisers conceptualize and produce aesthetic, functional, and interesting designs displays and exhibits in order to effectively deliver and communicate visual concepts and strategies. Some Visual Merchandisers are employed by museums, retail establishments, theatre companies, outlets, galleries, department stores, or other similar establishments, while others work on a freelance or consultancy basis to create visual concepts for private clients or deliver training to retail teams.

The main objective of visual merchandising is to increase sales and buyer attention, capitalizing on the human tendency to 'window-shop'. Displays are frequently changed to promote new product launches and reflect festive or seasonal themes, such as Diwali, Christmas, spring or summer. They create sketches of visual displays based on the requirements set by your client's store management department. Once these preliminary designs have been approved, you'll be finalizing the design and creating detailed floor plans. Following this design process, they will be sourcing the necessary props, materials and accessories required to bring the designs to life.


Sometimes they may be responsible for actively setting up the displays, but other times they will simply be supervising the staff tasked with turning your creative designs into a reality. Furthermore, they work to ensure the uniformity of displays across multiple store locations.
Work Environment
Although design, conceptualization and planning work is completed during regular working hours, the actual installation of displays is carried out after stores have closed to the public. Consequently, late evening work is common. Visual merchandisers responsible for more than one store may need to travel across their assigned areas to plan and install the latest displays, or supervise contractors hired for this purpose.
Entry Level Education
Degree or Diploma in a subject such as Graphic Design, Fine Art, Spatial Design, Interior Design, Business Studies or Retail Management.
Is This Career Right For You?
---
Are you feeling uncertain about your career path? Not sure which direction to take? Take the first step towards a fulfilling future