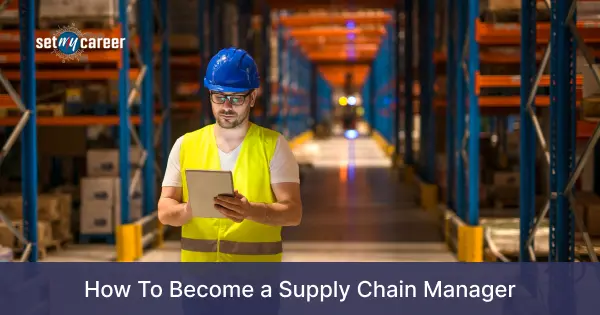 A Supply Chain Manager is someone who is responsible for the management of equipment, hardware, and other logistical details of a company, or a company's division. It is their job to manage all of the steps needed to purchase raw materials, deliver it to various points throughout the business, ensure that the company makes enough of its product to meet customer demand, and deliver the output to the right destinations on time.
Supply Chain Managers oversee the import or creation of raw materials to be used by the company. They must be able to track the materials as they are combined, shaped, and altered to form new products. They monitor these items all throughout the product development process in order to ensure that adequate supplies are on hand.

Lastly, they must develop a delivery system that will ensure maximum product creation and optimal shipments to customers or other manufacturers for further use.
Typically, the supply chain manager also needs to be well-versed in process management and development to have an adequate understanding of how the company functions. Their responsibilities also include Reviewing or updating supply chain practices in accordance with new or changing environmental policies, standards, regulations, or laws. It also includes Selecting transportation routes to maximize economy by combining shipments or consolidating warehousing and distribution.

They Develop material costs forecasts or standard cost lists and Assess appropriate material handling equipment needs and staffing levels to load, unload, move, or store materials. They meet with suppliers to discuss performance metrics, to provide performance feedback, or to discuss production forecasts or changes. They need to meet with suppliers to discuss performance metrics, to provide performance feedback, or to discuss production forecasts or changes.
Work Environment
The typical business setting for a supply chain manager is an office environment, in which the manager can oversee and analyze the day-to-day activities of the company. Managers may be located in a business setting, with other offices and cubicles, or they may be situated just off a manufacturing or engineering floor. They typically need to maintain close proximity to the production or manufacturing areas that they oversee.

Supply Chain Managers may be called upon to travel to other manufacturing sites if it they work for a company that has multiple locales. They may also need to visit new vendors or partners to find new means of production or management, whether that means finding new sources of raw materials, developing new production floors, or engaging new manufacturers who can further work with finished products.
Entry Level Education
Bachelor's / Master's Degree in Business or relevant field.
Is This Career Right For You?
---
Are you feeling uncertain about your career path? Not sure which direction to take? Take the first step towards a fulfilling future
Career opportunities
a Supply Chain Manager can opt for various fields of work in the companies listed below:
RajaRajeswari Group of Institutions
Foursis Technical Solutions
CT Group of Institutions
BACET
Leading Technology Centre
The Caravan
IQVIA
Navitas Life Sciences
SAP
Goa Public Service Commission
Colleges offering courses
Gujarat Vidyapith, Ahmedabad
Annamalai University, Tamil Nadu
Gandhigram Rural Institute, Gandhigram
Osmania University, Hyderabad
Pondicherry University, Pondicherry
Maharshi Dayanand Saraswati University, Ajmer
School of Archival Studies, New Delhi
Isabella Thoburn Degree College, Lucknow
Chhatrapati Shahu Ji Maharaj University, Kanpur
Atal Bihari Vajpayee Hindi Vishwavidyalaya, Bhopal