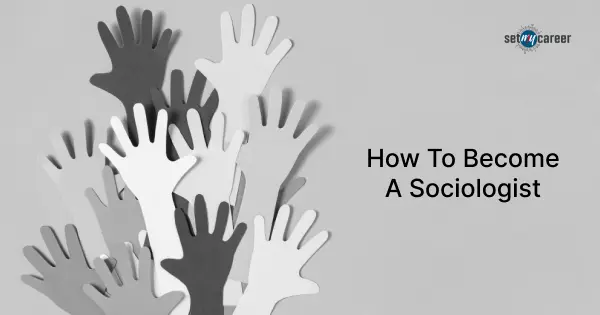 A Sociologist is someone who studies society and social behavior by examining the groups, cultures, organizations, social institutions, and processes that people develop. Most sociologists work in research organizations, colleges and universities, regional and federal government, and consulting service firms.
Sociologists study human's social lives, activities, interactions, processes, and organizations within the context of larger social, political, and economic forces.
They examine how social influences affect different individuals and groups, and the ways organizations and institutions affect people's lives. They study the behavior of, and interaction among, groups, organizations, institutions, and nations. They look at activities in social, religious, political, economic, and business organizations.
They also trace the origin and growth of these groups and interactions. Educators, lawmakers, administrators, and social workers use sociological research to solve social problems and formulate public policy. Sociologists specialize in a wide range of social topics, Health, Crime, Education, Racial and Ethnic Relations, Families, Population, Gender, Poverty, Aging etc.
They design research projects to test theories about social issues, collect data through surveys, observations, interviews, and other sources and analyze and draw conclusions from data.
They also prepare reports, articles, or presentations detailing their research finding, collaborate with other sociologists or social scientists and consult with and advise clients, policymakers, or other groups on research findings and sociological issues.
Sociologists study human behavior, interaction, and organization within the context of larger social, political, and economic forces. They observe the activity of social, religious, political, and economic groups, organizations, and institutions. They examine the effect of social influences, including organizations and institutions, on different individuals and groups. They also trace the origin and growth of these groups and interactions.
Embarking on this path requires careful consideration and planning. It's essential to align your skills, interests, and aspirations with the demands of the field. This is where career counselling can be invaluable. Career counselling can provide you with the guidance and insights needed to make informed decisions about your educational path, specialization, and job prospects within the field of sociology.
Work Environment
Sociologists usually spend a large part of their day in pleasant offices, libraries, and classrooms. They spend a good deal of time reading to keep up with the rapid growth of their field. At times, however, sociologists are likely to do some fieldwork that may involve traveling to remote areas or interviewing people from many different backgrounds. Therefore, sociologists should be able to work independently and also know how to interact with the wide variety of people that they are likely to meet in their work. Sometimes sociologists need to cooperate with other social scientists on large-scale research projects. Although hours are often flexible, they normally work more than forty hours a week.
Entry Level Education
Master's Degree or Ph.D.in field of Sociology.