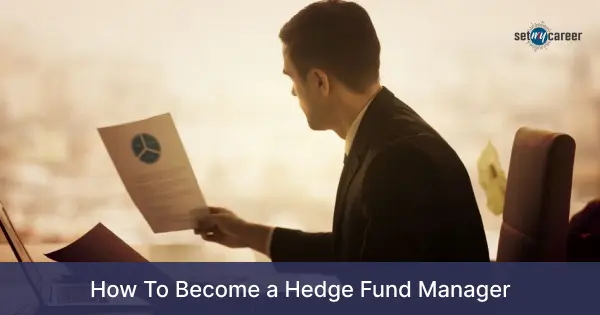 Hedge Fund Managers have a multifaceted role that involves overseeing their clients' investment portfolios and closely monitoring both domestic and global stock markets to identify promising investment opportunities. Their primary responsibility is to safeguard their clients' investments from market downturns while capitalizing on opportunities when the market is on an upswing.
In essence, their core function revolves around tracking the stock market and pinpointing strategic moments to optimize their clients' investments. To achieve this, they engage in short-term stock trading to mitigate potential risks within their clients' portfolios. Furthermore, they deal in various assets, including equities and commodities, to diversify the investment portfolio and shield it from market volatility. Additionally, they may trade in bonds, setting their investment strategies apart from traditional long-term investment funds.
Hedge Fund Managers are also deeply involved in client interactions. They organize meetings with individual clients or corporate entities to discuss intricate financial concepts and outline investment strategies aimed at delivering robust returns on investments. Establishing and nurturing effective client relationships is a pivotal aspect of their role. Furthermore, they convene meetings with financial analysts and traders to offer guidance on investment strategies.
In addition to client interactions, Hedge Fund Managers are responsible for essential financial tasks. They routinely calculate the net asset value (NAV) of their clients' funds, assess profit and loss ratios, and conduct comprehensive research to enhance the characteristics of their investment portfolios. Analyzing substantial volumes of statistical data to evaluate performance is another integral component of their job.
Moreover, they collaborate directly with traders to make informed investment decisions and generate reports for asset managers. These reports serve to keep clients and management updated on investment progress and performance, typically on a monthly and quarterly basis. In certain firms, they also play a role in coordinating audit planning and presenting investment scopes to the management.
Beyond these financial responsibilities, Hedge Fund Managers may take on a managerial role. They may be involved in the hiring process, overseeing the functioning of the accounting department, and ensuring the seamless daily and monthly reconciliation of investment values. This comprehensive range of duties underscores the dynamic and multifaceted nature of their role within the investment landscape.
Work Environment
Hedge Fund Managers typically work full-time for financial and investment companies, such as investment banking and private equity firms. Much of their time is spent in an office environment or traveling to meet with clients.
Is This Career Right For You?
---
Are you feeling uncertain about your career path? Not sure which direction to take? Take the first step towards a fulfilling future
Entry Level Education
Bachelor's / Master's Degree in Accounting or Finance.