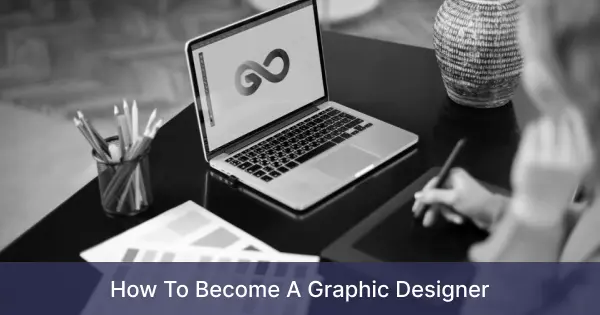 Communication design is another term for graphic design. Graphic designers are interactive conversationalists that use manual or software tools to construct graphic elements. They use both tangible and interactive art types, such as photographs, sentences, and illustrations, to express beliefs to encourage, educate, or entice customers. The ultimate aim of graphic designers is to keep the companies who employ them well-known and visible. They convey a certain concept or persona to be used in advertisements and marketing by using a range of platforms. Typefaces, forms, colors, pictures, graphic layout, photographs, animations, branding, and banners are examples of these media. Painters, digital creators, and other artistic practitioners also work with graphic designers on campaigns.
Eligibility Criteria
Must possess at least 50% aggregate from a recognized institution in 12th, from any board PUC/CBSE/ICSE/ISC, etc. However, the cut-off margin varies with the selection process of different colleges.
A Bachelor's degree in computer science can prove to be advantageous, but it offers a comprehensive overview of all facets of computer application rather than an emphasis on graphic design or creation.
One must acquire a degree/diploma or certification in a recognized establishment to become a Graphic Designer. This is a basic qualification you must require to enroll in this line of work.
An M.Des/M.A in Graphic Designing can also prove to be helpful while looking for a higher degree and extensive learning.
Tasks to perform
Prepare content diagrams or early illustrations, review them with clients or subordinates, and make adjustments if needed.
Centered on awareness of configuration standards and aesthetic conceptual design, develop strategies, models, and experimental templates.
Determine the size and placement of descriptive content and reproduction, as well as the form design and size.
To prepare the display of objects, items, or facilities, study drawings, and images. Enter additional data into a system to build templates for a customer or supervisor
Knowledge required
Computer Application — Understanding the prospects and functioning of circuit boards, processing units, circuits, electrical devices, computer equipment, plus applications and programming.
Consumer and Individualized Service Awareness of consumer and personal care values and procedures. This involves determining customer expectations, maintaining consumer experience requirements, and assessing brand loyalty.
Branding and Advertising — Insight of standards and strategies for displaying, advertising, and distributing goods or services is known as branding and merchandising, Marketing strategies and approaches, product demonstration, promotional procedures, and sales management mechanisms are also included.
Influence — Inspiring and persuading people to change their behavior and support a certain product, brand, or organization to increase sales.
Language Skills Basic Language Skills
Is This Career Right For You?
---
Are you feeling uncertain about your career path? Not sure which direction to take? Take the first step towards a fulfilling future
Skills required
Creativity — Generating new concepts, prototypes, and plans for fashion design and creation. Developing modern fashion wear for various events and customer requests.
Design and Establishment — Recognition of the materials, techniques, and instruments used in building or restoring homes, factories, as well as other structures, such as roads, highways, bridges, etc.
Surveillance — Keeping track of and reviewing your own, other people's, or organizations' results to make changes or take disciplinary measures.
Rational interpretation — Use of rationality and inference to distinguish the positives and disadvantages of creative improvements, assumptions, or responses to situations.
Focused Attention — Active listening entails paying close interest in what others are doing, taking the time to consider the arguments being raised, making statements as required, and refraining from disrupting at inopportune moments.
Job roles offered
Once you procure the required qualifications for becoming a Graphic Designer, a myriad of options are open to you. There are multiple projects you can undertake throughout this line of work, and there are many other fields you can branch out to as well.
Advertising Designers: Advertisement is something that viewers are used to nearly every single day, from commercials to newsletters to blogs. Advertising planners develop advertising programs to persuade buyers to purchase the advertised commodity. Their job entails finding out what works best for meeting their potential customers and designing sales-boosting promotional campaigns. Advertising designers require coming up with innovative ideas and commercials for a corporation, association, or government entity. A bachelor's degree in a related discipline, such as graphic design, is required for most advertisement designers. For advertising designers looking for jobs, creating a successful resume to highlight their creative work is important.
Art Director: The graphic styling and photographs of journals, publications, advertising labels, and film and television adaptations are the responsibility of art directors. They plan the final look and guide the work of those who produce masterpieces or models. Art directors are usually in charge of supervising the activities of other design professionals who create photographs for television, movies, live events, commercials, or computer games. They decide the design aesthetic in which a concept is creatively delivered to the intended audience. They communicate their ideas to artists with each group. Following the art director's objective, the designers produce visuals such as drawings, maps, sketches, infographics, or production phases and movie sets.
Layout Artist: Layout artists use elements to construct a graphic interface to convey knowledge creatively. They will deal with a variety of fonts and photographs. They will progress to oversight roles after gaining industry experience. To produce a graphic design in a machine or on paper, a layout artist gathers and reconstructs form types and photos, such as diagrams, photographs, and sketches. Design artists are one of many groups of professional creators known as graphic designers who use visual communication to convey insight and knowledge. These practitioners must have creative abilities and usually hold a bachelor's degree in an art or graphic design-related area. When a project has been accepted, the layout artist arranges it using design concepts such as color, form, and alignment, as well as structural concepts.
Multimedia Designers: Commercials, educational animations, and a variety of other kinds of the substance you see streaming or on mainstream tv are all created by multimedia designers. They produce informative and engaging content by combining writing, sound, illustration, imagery, and video. Multimedia artists are employed by the advertisement and branding industries to develop creative marketing strategies that appeal to the younger generation. Multimedia designers are used by the gaming industry to produce successful artificial interactive environments. Film and television studios that specialize in motion graphics and computer-generated cinematography also hire interactive artists. The majority of multimedia artists operate in workplaces however the mood in an artistic work is much more relaxed than in an accountant's workplace.
Commercial Artist: The people who create this style of ads are known as commercial artists. Commercial art, also known as advertisement art, is used to convey a narrative through graphic representations to educate, advertise, and market products and services. They also consult with clients to get a basic understanding of a project layout before working out the particulars on their own. When part of this procedure, we assist the client in determining prototypes for the brand or commercial, as well as the intended consumer base. They then make multiple draughts, either manually drawn or computer-aided, before the final product is approved. Commercial artists communicate with their customers during the development phase and keep them informed about the progress of work, respond to concerns, and solicit feedback.
Career opportunities
Graphic Designers can opt for various fields of work in the companies listed below:
Macquarie Group
Advanced Bio Mechanics Pvt. Ltd.
WSD Consultant Pvt. Ltd.
Replicon
Nymble
Urban Pro
Uber
Paytm
Vedantu
Myntra
Colleges offering courses
School of Design, University of Petroleum and Energy Studies, Dehradun
Arch College of Design and Business, Jaipur
National Institute of Fashion Technology, Delhi
LPU - Lovely Professional University, Jalandhar
National Institute of Design, Ahmedabad
Indian Institute of Art and Design, Delhi
Dr. Babasaheb Ambedkar Open University, Ahmedabad
Vogue Institute of Art and Design, Bangalore
National Institute of Electronics & Information Technology, Srinagar
Chandigarh University (CU), Chandigarh