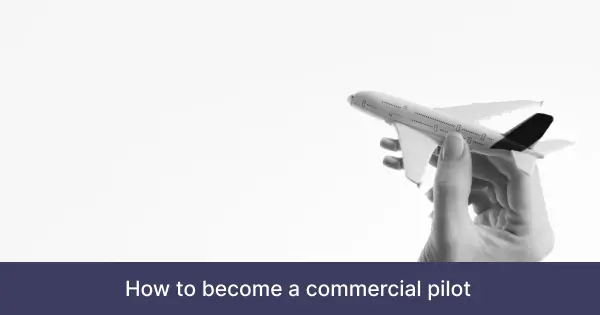 Commercial pilots typically begin their employment as airline pilots. Any pilot who is paid to operate should have a commercial pilot's license at the very least. Commercial pilots can conduct commercial flights, emergency missions, firefighting missions, aerial cinematography, and agricultural dusting missions. Except for tiny planes, the cockpit crew is generally made up of two pilots. The captain, who is usually the most accomplished pilot, is in command and oversees the rest of the crew.
The copilot, often known as the first officer, assists the captain in flying. Communication with air traffic authorities, equipment observation, and plane direction are among these responsibilities. Commercial pilots meticulously plan their trips before taking off, testing different components on the aircraft and ensuring that passengers and goods have been packed appropriately. They also communicate with air traffic controllers to get weather information and approve the flight path. The most challenging phases of the aircraft are preflight checks and recoveries, which need precise synchronization between the captain and copilot. While in the airborne, every stage of the trip is generally flown by the commander and first officer in turn. Pilots should fill out documents after landing that detail their trip and the aircraft's mechanical status.
Eligibility Criteria
Must possess at least 50% aggregate from a recognized institution in 12th, from any board PUC/CBSE/ICSE/ISC, etc. However, the cut-off margin varies with the selection process of different colleges. Only a science qualification is viable to pursue a degree in science.
Should procure a valid score in entrance exams such as JEE-Main, KIITEE, SRMJEE, CEE, HITSEE, CET, etc., Different colleges offer their own entrance exams if you don't have a satisfactory score in JEE or other competitive exams – colleges like NMIMS, Symbiosis International University, XUB, Andhra University, LPU, etc. Every state offers their own entrance exam as well.
One must earn a degree in B.Sc/B.Tech or a Diploma to become a Commercial Pilot. This is a basic qualification you must require to enroll in this line of work.
An M.Tech in Aviation can also prove to be helpful while looking for a higher degree and better learning.
Tasks to perform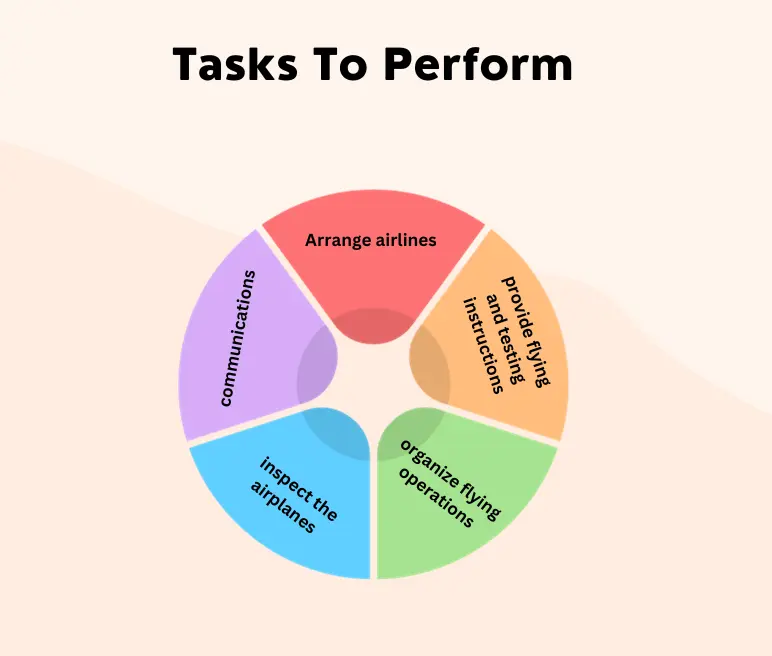 Arrange airlines utilizing aeronautical charting and navigational devices in accordance with corporate and governmental standards.
Utilizing communications technology, communicate controlling stations for takeoff permissions, landing directions, and related material.
Before taking off, inspect the airplanes to determine that the propellers, controllers, instrumentation, and other components are in good working order.
Compile aircraft assessment summaries and organize and organise flying operations and testing programs.
Organize aircraft operations with support personnel and aircraft congestion management, and provide flying and testing instructions to squad members.
Is This Career Right For You?
---
Are you feeling uncertain about your career path? Not sure which direction to take? Take the first step towards a fulfilling future
Job roles offered
Once you procure the required qualifications for becoming a Commercial Pilot, a myriad of options are open to you. There are multiple projects you can undertake throughout this line of work, and there are many other fields you can branch out to as well.
Test Pilots: Test pilots operate fresh or upgraded airplanes to assess them. They check to see if a plane is flying safely and effectively, and they provide design suggestions. Many test pilots work for the agency, either for the Aviation Administration or the military, and many have prior combat backgrounds. This job needs a strong sense of security. Operating as a test pilot is a hard profession that necessitates sophisticated airplane understanding as well as specific personal characteristics that will help you accomplish. Whether you prefer to be a test pilot for an airplane or a helicopter, you may enroll in a commercial or armed test pilot school.
Pilot: A pilot is a person who works in the aviation business and is capable of flying planes to move people or commodities from one area to another. Commercial airlines, companies, and municipalities all utilize them. Pilots may be self-employed or engaged by an entrepreneur to offer private transportation in small planes or private planes. Aviation is a broad professional field with various possibilities in both the governmental and commercial sectors, as well as in academic settings. Depending on the business in which the pilot operates, they may be in charge of carrying people, military personnel, personal items, corporate applications, or other cargoes. The type of aircraft chosen is determined by the pilot's area of expertise. Some pilots operate helicopters, whereas others fly bigger commercial planes carrying tens or perhaps thousands of people. Other pilots operate transport airplanes to transport huge quantities of letters, vehicles, industrial machinery, and other items from one location to another.
Astronauts: Astronauts are educated to fly and/or cruise in spaceships, operate in aerospace, and participate in manned space exploration operations. While space travel may appear to be normal now, each voyage into space might be a race against time. As a result, the majority of an astronaut's employment is dedicated to intensive preparation. Astronauts don't usually manage their research initiatives. They are, nevertheless, essential to the scientific activity of many researchers. Astronauts collaborate with researchers to plan out the study that will be done in orbit. Scientists advise astronauts on how to handle the many obstacles of doing an investigation in orbit, and they assist them in identifying alternatives and possibilities presented by the spatial network's surroundings. One of the most popular areas of inquiry that space flight allows is the effects of lower gravitational force.
Private Pilots: Private pilots are in charge of flying airplanes for independent clients. They might carry business leaders between cities, carry major league teams to their first game, or transfer superstars to a commercial shoot. Private pilots typically come to know and connect with the individuals who employ their operations due to the character of their profession. Private pilots work for smaller firms, which gives them more career flexibility. Charter pilots and corporate pilots are other names for them.
Air Traffic Controller: To guarantee secure operations and effective arriving and leaving of airplanes, air traffic controllers maintain track of arriving, departing, and airborne planes inside a defined region. Air traffic controllers serve as a pilot's link to the ground, providing urgent situation landing commands as well as weather information, as well as channeling or authorizing journey changes as necessary. If a flight has an emergency, the operator can immediately inform the air traffic controller, who will then inform the airport terminal emergency response system. Most of the essential criteria may be waived for prospective air traffic controllers with preexisting training, such as former military personnel.
Career opportunities
Commercial Pilot can opt for various fields of work in the companies listed below:
IndiGo
Spicejet
Air India
Jazz Aviation
First Student
Air Asia
Air India
CACI International Inc
Colleges offering courses
School of Business, University of Petroleum and Energy Studies, Dehradun
School of Management, Dr DY Patil University, Navi Mumbai
HITS Chennai - Hindustan Institute of Technology and Science
SJES College of Management Studies, Bangalore
International Institute for Aerospace Engineering and Management, Jain University, Bangalore
Indian Institute of Knowledge Management, Chennai
Nehru College of Aeronautics and Applied Sciences, Coimbatore
Institute of Clinical Research India, Ahmedabad
Avalon Business School, Visakhapatnam