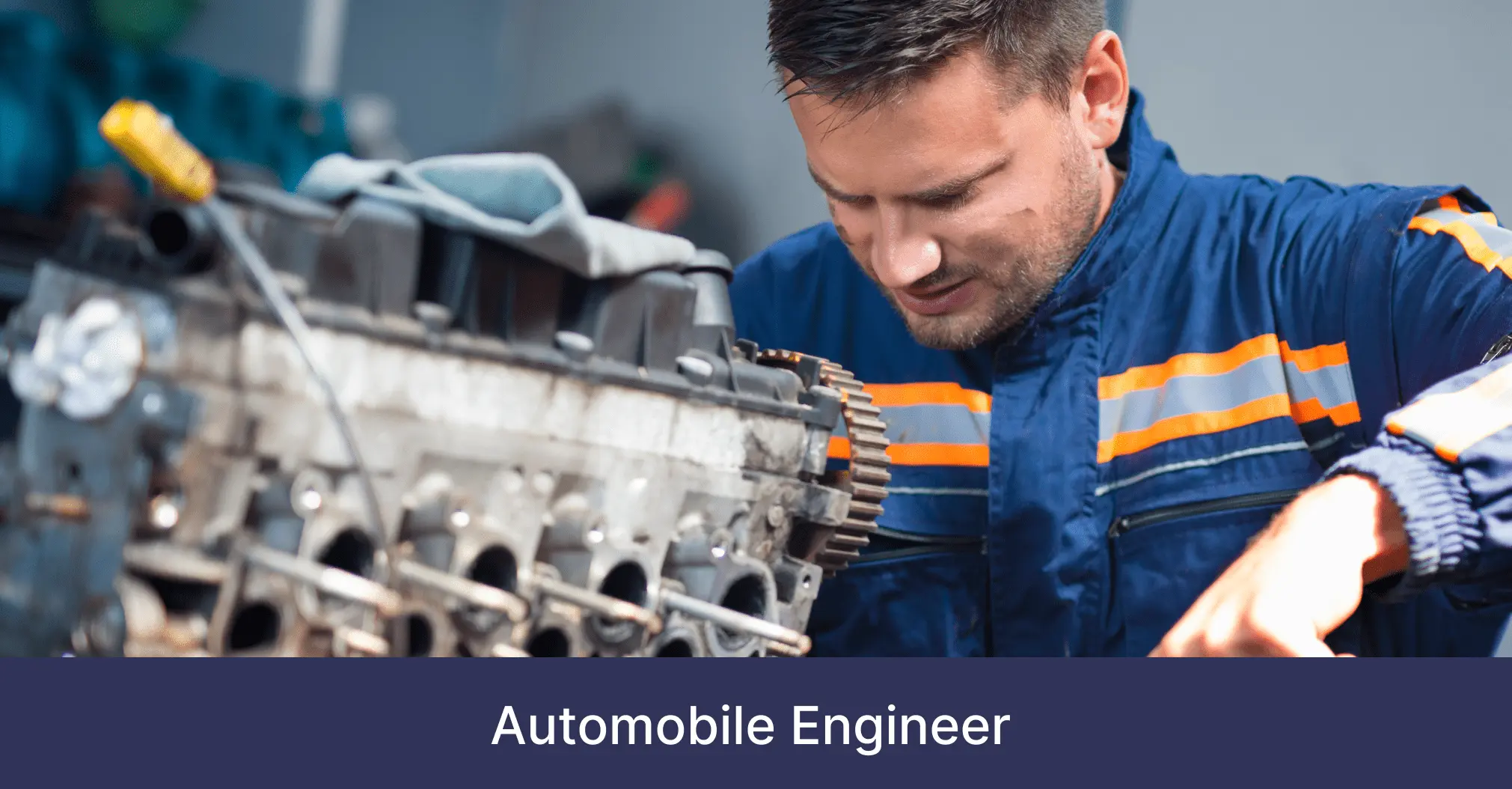 Career As Automobile Engineer
Automobile Engineering is an exciting branch of engineering that involves the design, development, manufacturing, testing, and servicing of automobiles, including cars, trucks, motorcycles, scooters, and other vehicles, along with their sub-engineering systems. This field incorporates various elements of engineering, such as mechanical, electrical, electronic, software, and safety engineering, to achieve the perfect blend of manufacturing and designing automobiles.
Automotive engineers, also known as automobile engineers, play a vital role in designing the systems and mechanisms of cars. They ensure that automotive designs and systems meet budgeted quality and cost specifications. Like other mechanical engineers, automotive engineers analyze potential design problems and work to find solutions, design and test prototypes of cars and car parts, and oversee the manufacturing process of automobiles.
Computers play a significant role in how automotive engineers carry out their jobs. These professionals not only focus on the aesthetics and technical performance of vehicles but also deal with the electronics and software involved in modern automobiles.
Automobile engineers can be classified into three streams: Product or Design Engineers, Development Engineers, and Manufacturing Engineers. Product Engineers or Design Engineers are responsible for designing and testing the components and systems of automobiles. They meticulously design and test each part of the envisioned automobile, ensuring that it meets all requirements, performs as expected, and uses durable materials.
The duties of an automobile engineer include assessing project requirements, negotiating project budgets and timescales with clients and managers, developing and implementing test procedures, building prototypes of components for testing, interpreting and analyzing test results and data, sourcing vehicle components, selecting the best materials to use, providing technical advice, and using specialist computer modeling software to produce designs.
Work Environment
Automobile engineers usually work regular office hours during the design and development stage. However, when testing and building the first concept car or model, they may need to work extra hours from time to time, including weekends. Those employed in the motorsport industry may have longer working hours over weekends during the racing season, while the rest of the year is dedicated to constant development and testing activities. Most automotive engineers work full-time, spending the majority of their time in an office setting. However, they may occasionally need to travel to car manufacturing plants for on-site inspections and testing.
Entry Level Education
To kickstart a career as an Automobile Engineer, aspiring individuals need to pursue a Bachelor's Degree in relevant fields. The common fields of study include Mechanical Engineering, Electrical Engineering, Industrial Design, and Automotive Design.
Please note that the field of automobile engineering is dynamic, and new advancements are continuously shaping the industry. Aspiring professionals are encouraged to stay updated with the latest trends and technologies in the field.